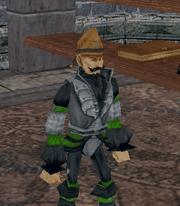 Zedir
was a
Gnomish
wizarding
student at the
Neverwinter Academy
. He was incredibly focused on his training, to the point of being unfriendly with other students, until he was killed during the attack on the Academy.
Official Description
Edit
"This Academy student seems confident and able, and is likely close to finishing his training here. Hopefully he'll be ready for the troubled times ahead." (NWN "Examine" Description)
Real World
Edit
Zedir is a character from the Prologue of Neverwinter Nights.
External Links
Edit
Ad blocker interference detected!
Wikia is a free-to-use site that makes money from advertising. We have a modified experience for viewers using ad blockers

Wikia is not accessible if you've made further modifications. Remove the custom ad blocker rule(s) and the page will load as expected.